Welcome To Five Phases Farm
Why did they change the name of the business?  On December 27th, 2006, Roger's business partner/girlfriend had a tragic accident that left her a quadriplegic.  As she was leading a young colt in from a paddock, he jumped on her causing Tara to land face down which resulted in her breaking her neck at C5-C6 vertebrae.
After closing the doors to that business due to her condition, Roger has opened Five Phases Farm with the same philosophy of training and accepting horses of all breeds disciplines.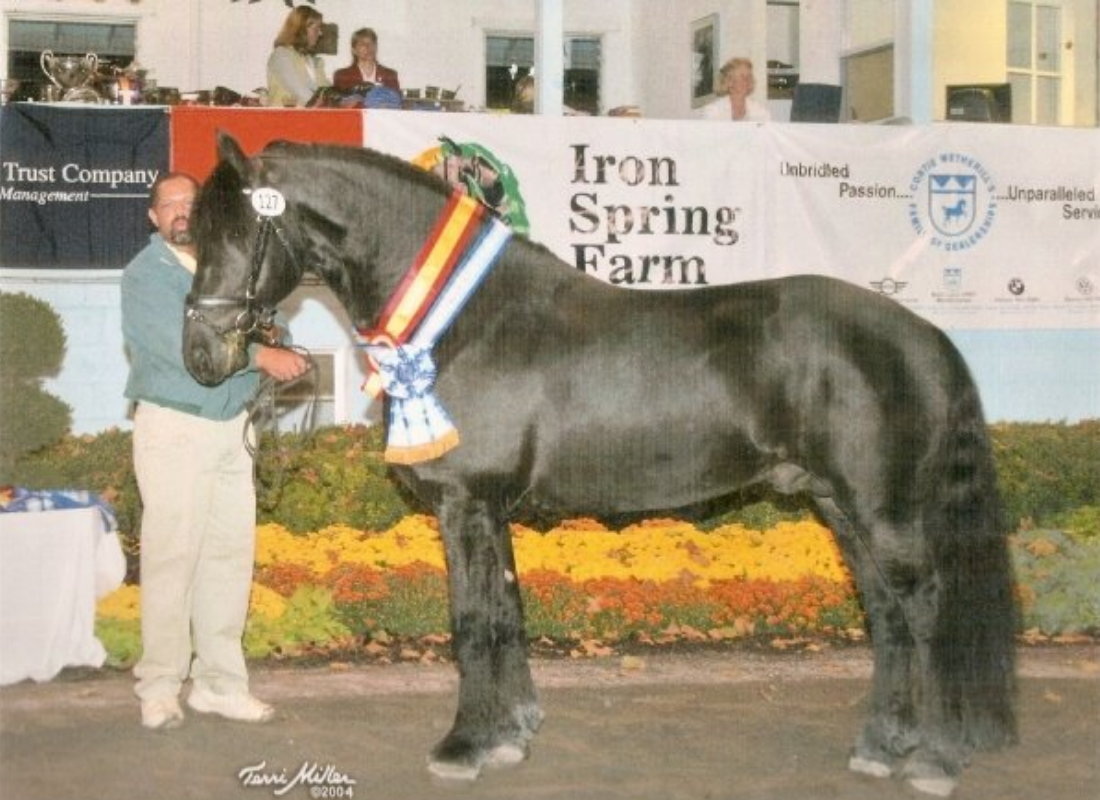 Roger Roberts
Owner/Head Trainer
Roger Roberts is a third-generation horseman with over 40 years of experience. He managed Lana Lobell Farms in Bedminster, NJ, that was famous for hosting the Essex Hunt Club fox chase annually. During the 1970's and 1980's, four top harness-racing champions were breed at the farm which gave the farm worldwide fame throughout the equestrian community.
He has worked with Thoroughbreds from the racetrack and in the show ring, Morgan's, Saddlebreds, Standardbreds, Andalusians, Friesians, and various breeds of Warmbloods. Roger is known for his keen eye for picking out horses conformational attributes, movement, athletic ability, temperament and placement of discipline. Many of the horses that Roger has worked with have gone on to compete successfully in Hunters, Jumpers, Dressage and Driving.
Roger is known for his knowledge and experience with stallion handling. As a former employee of B.W. Furlong & Associates veterinarian clinic he was the stallion breeding handler and trainer. He collected many stallions including Chris Kappler's Olympic horse Royal Kaliber. The clients and staff always requested that Roger be there for all their collections and training stallions to the Phantom.
You can always find Roger at various breed shows showing horses in hand. He has won many blue ribbons in several championships with numerous breeds. At Dressage at Devon in 2004, Roger handled Barbara Schwartz Friesian stallion, Navarre. This was the first time ever at Dressage at Devon a Friesian won over warmbloods in the open Mature Horse Championship in hand class. This was a big accomplishment for Roger and the breed. He won over several quality stallions some of which were from Hilltop Farm and Iron Spring Farm.
In 2005, Roger competed two Andalusian stallions in hand at the Andalusian breed show held in Lexington, Virginia. One was a two-year-old stallion, Carbonero del Sol, and the other was a mature stallion, Levante D. Both of these stallions won the awards for Best Conformation and Movement.
Roger enjoys starting and training horses to ride and/or drive. He is well known for starting young horses properly and restarting problem horses.
Roger is also able to train horses to drive for either single, pair, four-in hand and teams of six.
Michelle Warro
Trainer
Michelle Warro started riding at age 8 and currently competes in the sport of 3 day eventing but she also competes in the hunter, jumper, and dressage rings.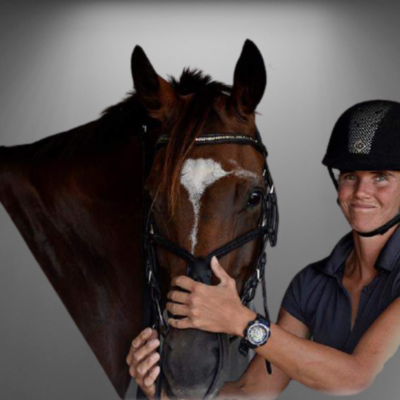 She started her professional career while in college, riding and managing a Hunter/Jumper farm in South Hampton NY. There she competed at various shows on Long Island including the Hampton Classic as well as at other northern venues like Lake Placid, HITS Saugerties, Vermont and wintered in Wellington.
In 2008 she moved to MD where she found a love for 3 day eventing. She worked as assistant trainer, eventually moving up to head trainer, for Steuart Pittman at Dodon Farm. She worked for Steuart for 10 years. They started many young horses of different breeds and for the track, took on many problem horses, and did several rehabs for different disciplines as well as for the track. Michelle helped Steuart start the Retired Racehorse Project at the 2010 MD Horse World Expo with Eidelon and CupOfJoe two retired racehorses. Michelle has taken each of her personal off the track projects Not Without Me, Play Like A Raven, and Ayrton Senna each from racehorse through the intermediate level of eventing, as well as long time client Amanda Whitehead's OTTB Whiskey Tango Foxtrot through the preliminary level at which he is currently competing. She has competed FEI to the 3* level with Not Without Me. Not Without Me finished 4th in his long format 2* in KY and Play Like A Raven finished 2nd in her long format 2* in VA. Michelle has also recently started galloping racehorses at the track.
Michelle is happiest working with young sensitive horses, finding what they enjoy doing, and bringing them slowly through the levels in that discipline to produce happy confident mounts for professionals and amateurs alike.
Tara Celentano
Former Trainer/Volunteer
Tara started riding at 8 years old and didn't stop until her accident at the age of 32. She began by doing 4H. Twice she qualified to represent her state, NH, at the Big E in Springfield, MA. Both times she was in the top 3 of her classes.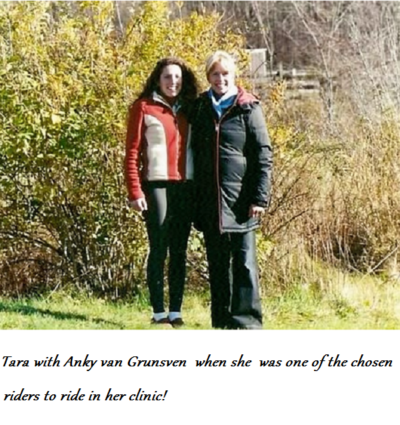 In 2001, she met Roger Roberts and they started a business together. They specialized in breaking/training horses for driving, jumping and dressage. They were known for doing stallions, young horses, difficult horses and place them in the discipline in which they excelled.
Tara was fortunate to have ridden with some of the top dressage trainers; Lars Petersen, Anky van Grunsven, Uwe Steiner, Michael and Vera Barisone.
Tara and Roger had numerous clients during their time in business together. Many sent horses to get started to ride and/or drive then would return home for their owners to continue training. Together they broke 3 of Woody Johnson's (J&J and owner of the Jets) young horses. Roger did all the groundwork and Tara did all the riding. She also rode his daughter's horses after they had time off from the winter show season.
Three years before Tara's accident she had 3 long-term clients she devoted her time to. She trained stallions for Barbara Schwartz/ Lady Hawk Farm, Carol Carroll/ Aalsmeer Farm, and Bonnie Halka.
Some of Tara's Favorite Memories and Accomplishments
Tara applied to be in Anky van Grunsvens clinic at Johnson & Wales University in 2004. She was the only person chosen that rode a stallion and a baroque horse in the clinic. Anky was very impressed with his movement. That stallion was Navarre owned by Barbara Schwartz. That same year Navarre got a 2nd at Dressage At Devon in the Dressage Suitability class and won Reserve Champion Mature Horse in hand class against the warmbloods.
In 2004 she rode U Pearl Harbor at Dressage At Devon and was 2nd in the
3 year colts and geldings materiale class.
2005 qualified U Pearl Harbor for the FEI 4yr old test for Dressage At Devon the first year it was offered. They finished 2nd and he was the only stallion in the class.
2005 was BLM Training Level Champion with Barbara Schwartzs' friesian stallion Elijah.
Her last competition was a great one. Tara rode Bonnie Halkas' 3yr old Andalusian stallion, Carbenero Del Sol, in the 3 yr old colts and geldings materiale class finishing 2nd and winning the 2006 Born In The USA Award at Dressage At Devon 2006.
Even though Tara is unable to ride she still has a keen eye for horses and volunteers when she is able.