Dressage Horses – Driving & CDE Horses – Hunter/Jumpers – Eventing Horses & Prospects For Sale
LET FIVE PHASES FARM HELP YOU FIND THE HORSE OF YOUR DREAMS!
All of these horses, especially the dressage horses for sale, have exceptional gaits and athleticism.  Whether they are foals or mature horses their movement only gets better.  You will not find another farm in the United States that has the amount of dutch harness horses for sale or dutch harness crosses for sale of such quality and versatility. Five Phases Farm has connected with other breeders to help their sales horses to get exposure. We recently added a couple of warmblood breeders who breed, import, and show their horses in the hunter/jumper divisions and do extremely well. We are excited to help all of the horses for sale here to find their new homes!
These horses are bred for quality not off of pedigree alone.  Pedigree is great but we've seen some of the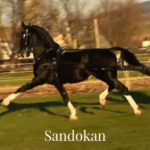 best bloodlines that have absolutely no movement, poor comformation, and/or no talent, especially for the upper levels of any discipline.  As a buyer, you need to look for the movement, conformation and temperament. If the pedigree doesn't have the top or popular bloodlines…who cares. As a trainer, owner, or breeder we all know pedigree is good to a point but in the end it's movement and trainability…. which these horses have.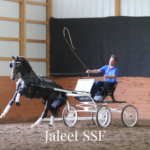 Our goal is to sell these horses at a reasonable price to owners, breeders and trainers that will show them in dressage, driving, or hunter/jumpers and give the breed the recognition it deserves.
You will find horses are by Dutch Harness Stallions Sandokan, Jaleet, Dondersteen, and warmblood stallions  Gaudi, and others.  Both Sandokan and Gaudi were imported as youngsters.  Each stallion stamps their offspring with great minds, super movement, good conformation and flash.
You can see these hunter/jumper or eventing prospects, driving and cde horses, dressage horses for sale in Pennsylvania, Indiana, New York and Ocala Florida.  Each horse has listed where they are located.
If you see a horse you like and is out of your price range please contact us as we may have others available or negotiate on the price.